Group Lessons
Learn to ride in a small group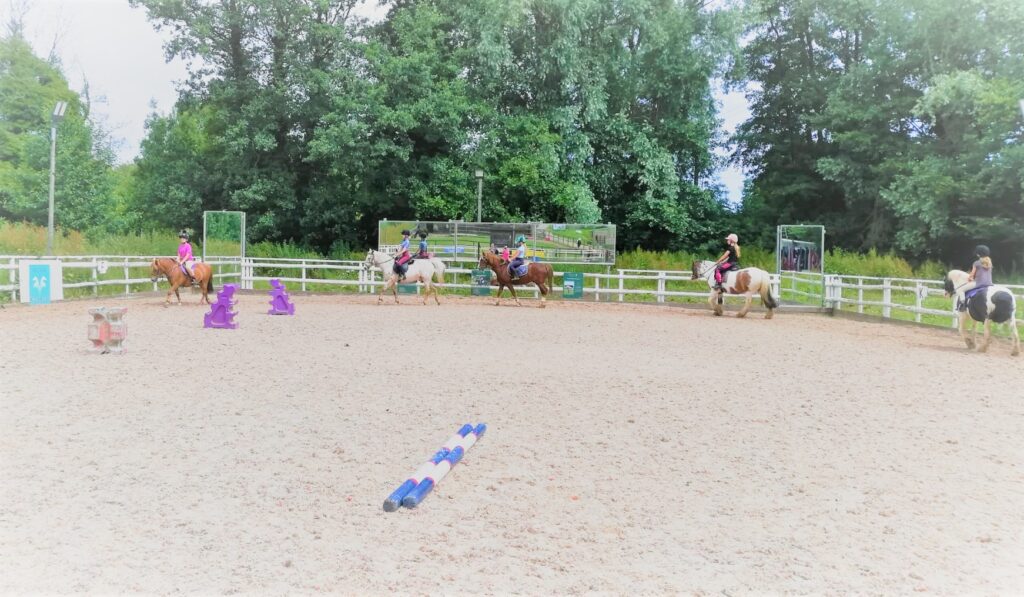 About Group lessons
Our group lessons are a great way for children to learn to ride.
We cater for all levels of experience and from a very young age too.
We are here to teach you to ride in a safe environment under the constant supervision of one of our qualified instructors. Our lessons take place in our fully equipped large 60 metre x 30 metre outdoor manège complete with jumps and mirrors.
Parents are of course welcome to come and spectate and we have seating and a covered area too if required.
During our busy times we hold a waiting list for potential new riders, we often get last minute cancellations, so please be patient.
Group Lessons run every Saturday from 9am – 4pm. 
Riding simply the best riding school ponies. 
Lessons are grouped in ability. 
All lessons are 45 minutes long. 
All lessons are prebooked.
Please get in touch…
For more information or if you would like to book a lesson, please do not hesitate to contact us.